Meet Our Team
We treat our patients like family, and we hope to help them have a lifelong healthy smile.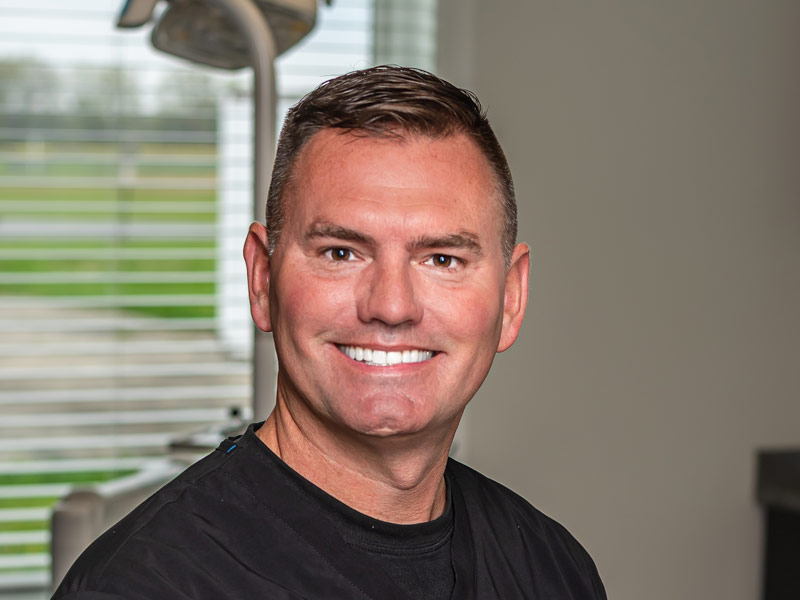 Jerry E. Heck, D.M.D.
I am Dr. Jerry Heck. I am originally from Payne, Ohio where I grew up on my dad's grain farm. I went to Wayne Trace High School. I learned many of my life lessons working on the farm and playing basketball for my high school team. After high school, I attended The Ohio State University and received my Bachelor of Science degree in 1992. After graduating from OSU, I continued my education at the University of Kentucky College of Dentistry where I met my lovely wife, Michelle. We both graduated from dental school in 1996. We have been practicing dentistry in Brown County Ohio since 1997. We have really grown to love this area and the nice people of southern Ohio.
My wife, Michelle, is from eastern Kentucky and not only is she an amazing wife but she is also a great mom to our three children. Our faith is the foundation upon which we are building our family and our practice. Our relationship with God is our number one priority. Romans chapter 12 is our family chapter and that's where we spend a lot of family devotion time. We are members of the Georgetown Church of Christ. I am excited to see God's Kingdom growing.
I have been blessed with a wonderful family at home and an amazing family at work. I love the people that God has brought to work beside me. They are not only my employees but my friends as well. My staff are great people and it is an honor to care for our patients together. We are committed to doing our very best to meet not only our patients' dental needs but also their overall needs- including their physical, spiritual, and emotional needs.
In 2014, me, a few staff members, and some friends from my church went on our first dental mission trip to the remote areas of the Amazon River in Brazil. Mission trips are those events that can change your life forever and I would say that was true for us. It was incredible to experience that trip and all of its challenges with some with some very special people. We are looking forward to our next dental mission trip together.
On a personal level, I am what I call an outside person. I love nothing more than being outside in God's beautiful creation. I enjoy reading, hiking, hunting, mowing, boating or anything else that puts me outside. If I could do dentistry outside…..I would!! If the weather is bad and I can't go outside, give me an old western or The Andy Griffith Show and I am a happy man.
I enjoy Ohio State football and Kentucky basketball. I also like to play golf, tennis, and any type of game.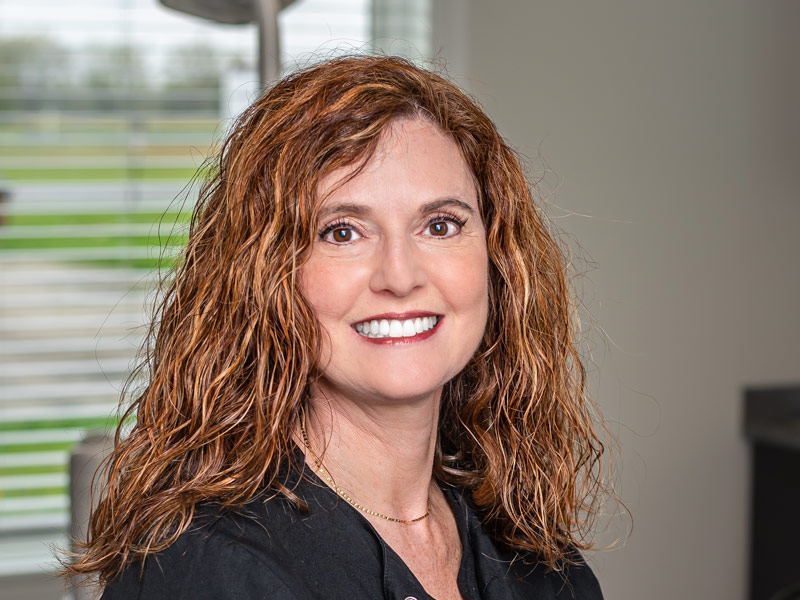 Michelle Y. Heck D.M.D.
I grew up in eastern Kentucky and graduated from Sheldon Clark High School. My undergraduate work was done at Eastern Kentucky University where I majored in Biology with a Chemistry minor. I then went to dental school and received my D.M.D. at the University of Kentucky College of Dentistry in 1996. I married Jerry while at UK and we now have three kids that keep me busy in most of my "free" time. I practice dentistry three days per week and I am in charge of our marketing, OSHA, and other miscellaneous projects.
I enjoy reading, fixing things, and spending time with friends over a tall glass of unsweet tea (or a good cup of Starbucks). I also like online shopping and I run and do step aerobics for exercise. My favorite vacation is at the beach! I enjoy making smiles more beautiful and I like working with children. I look forward to meeting you!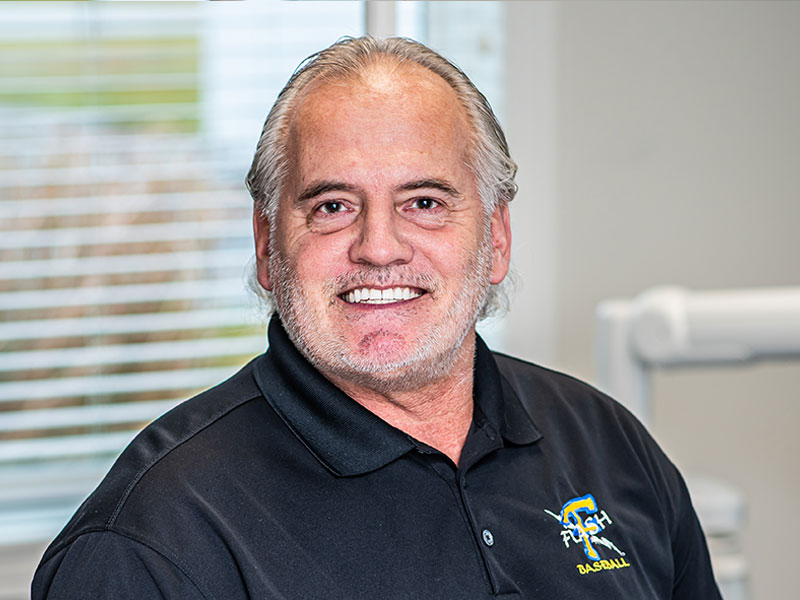 Joe
Joe is an important part of our daily operations at Heck Family Dentistry. He wears many hats, including inventory coordinator, maintenance tech, sterilization tech, lab tech…the list goes on and on.
Joe is Dr. Heck's older brother (they are from a family of 8 children!). He lives locally with his wife and two children. His family stays active together with various sports and 4H projects.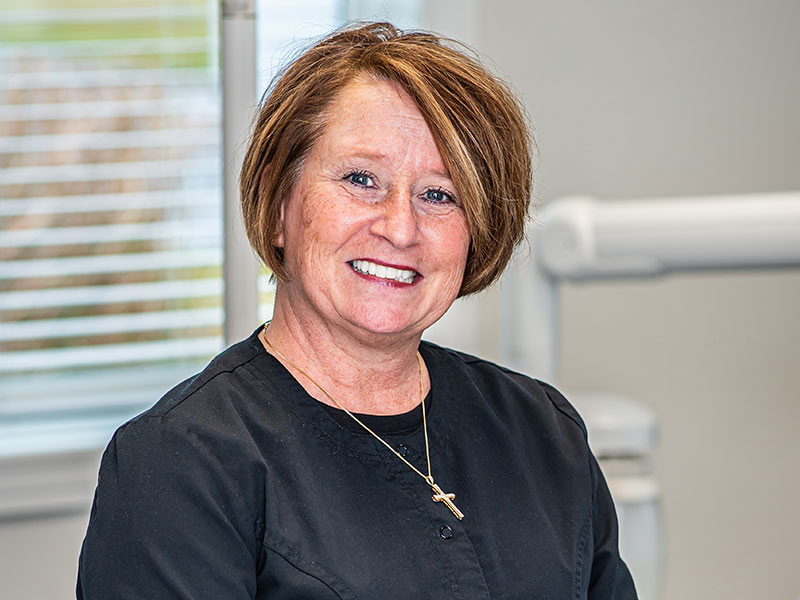 Missy
Missy is a Certified Dental Assistant, EFDA. She attended IMDT and The Ohio State University for the EFDA program. Along with being very skilled clinically, Missy has incredible warmth and compassion that puts our patients at ease. She has been with our practice for more than 15 years. Outside of the office, Missy enjoys being with her husband and family. Missy and her husband are very involved with their church in which her husband is the pastor. She also plays the piano and sings.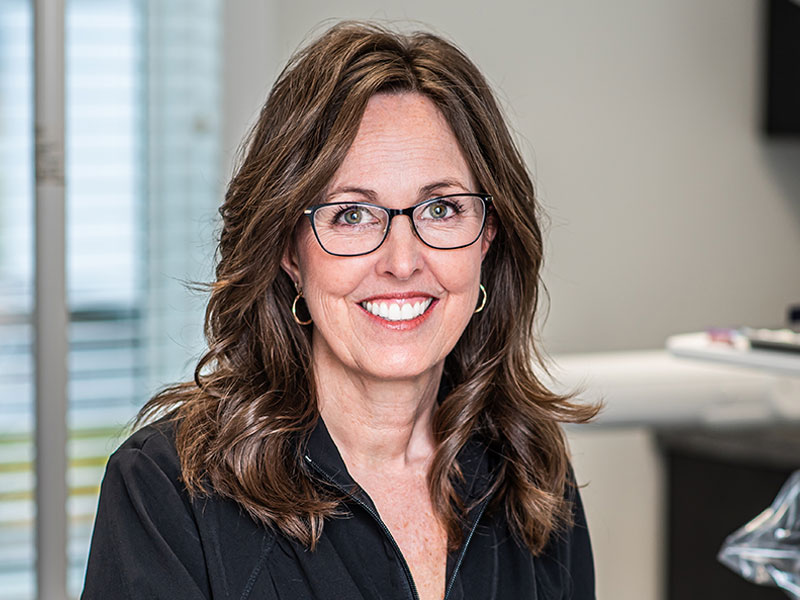 Cassie
Cassie has been a practicing dental hygienist for 25 years and with Heck Family Dentistry since 2004. She is married to her husband, Scott, and has 2 grown children. Her daughter and son-in-law made her a "Gigi" to her two grandsons, and she is enjoying all the snuggles she can. Her son is a college student and a track athlete. When she isn't spending time with her family at home, she enjoys traveling to watch her son at his meets. In her downtime, she enjoys being outside, walking and crafting.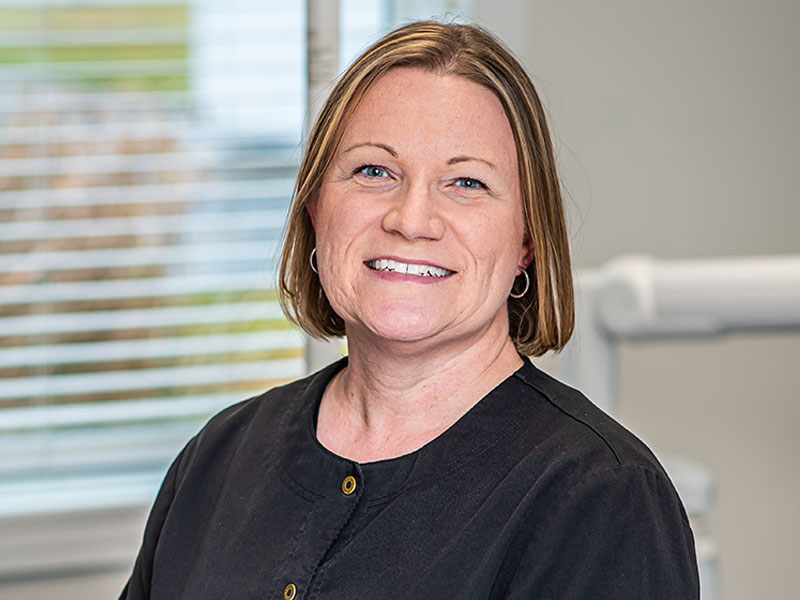 Mandy
Mandy is one of our five Dental Hygienists. She graduated from the University of Cincinnati with an Associate of Arts degree and an Associate of Applied Science in Dental Hygiene degree from Shawnee State University. She has 20 years of dental experience and has been part of our team for over 19 years. She has a passion for helping people and it shines through with each patient she sees.
Mandy enjoys spending time with family and friends, especially her husband and sons. Her interests outside of work include art, music, golfing, bike riding, and trail riding in their Jeep.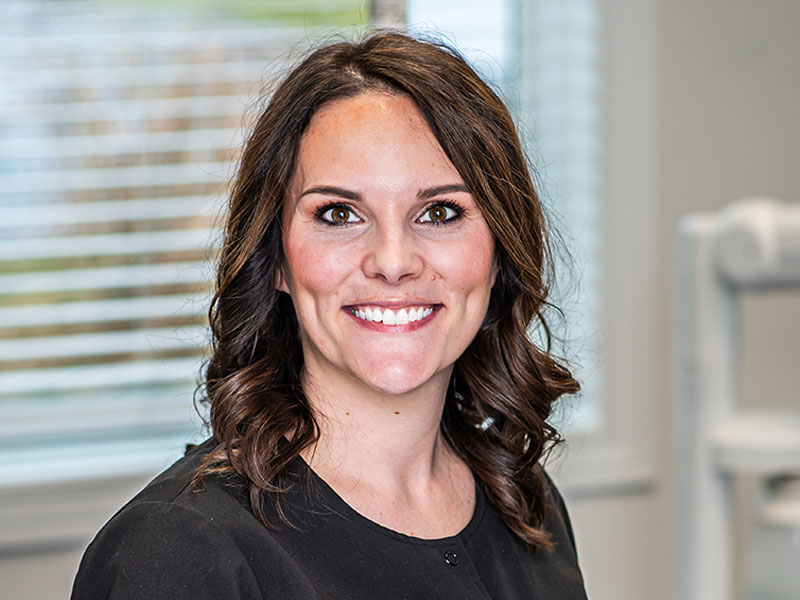 April
April is a Cincinnati native. After spending a few years in Indiana, April returned to Cincinnati to attend the University of Cincinnati Raymond Walters College and received her degree in Dental Hygiene in 2010. She settled in Amelia with her husband, Nick, where they are raising their kids, Scarlett and Levi. In her free time, she enjoys boating, cooking, and spending time with her family. What April enjoys most about dentistry is helping patients build their confidence and overcome dental anxiety.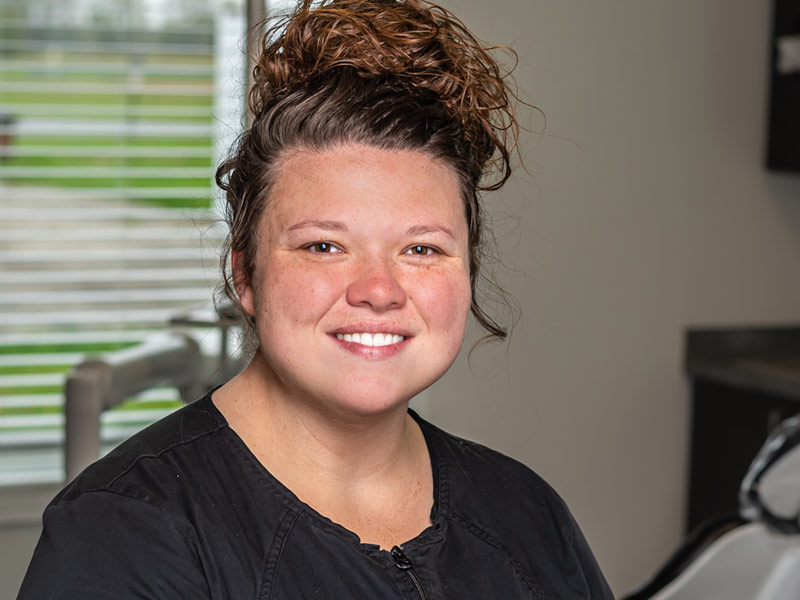 Makala
Makala joined the team in August of 2020 and loves the team and the atmosphere in the office! She has been a dental assistant since 2015 and joined the field rather hesitantly but quickly fell in love with the hands-on experience. She loves that every day and every patient is an opportunity to make a difference and grow!
She is the youngest of three siblings, but her older brother is the baby for sure! She also recently became an auntie to a brand-new baby boy named Carter Cash.
When she's not at work, she's a definite homebody. When not at home, she's probably at church. She and her family have attended their church since 2009 where she is heavily involved in the music ministry department. You wouldn't know by looking at her, but she has been playing the drums since she was nine years old. Music is her passion and at one time, her dream job was to be a drummer for a Christian band that toured the country.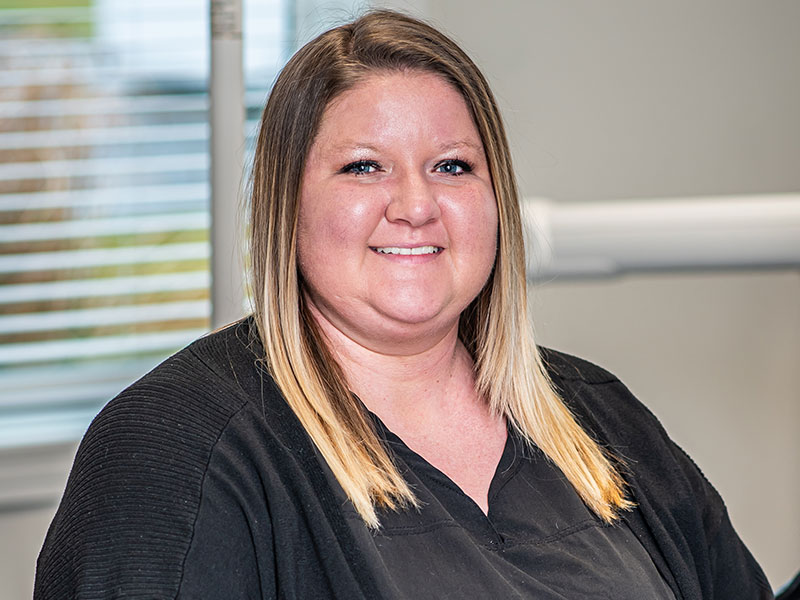 Vanessa
Vanessa has been in the dental field for almost 3 years. She has two daughters. She likes to spend her free time with her family.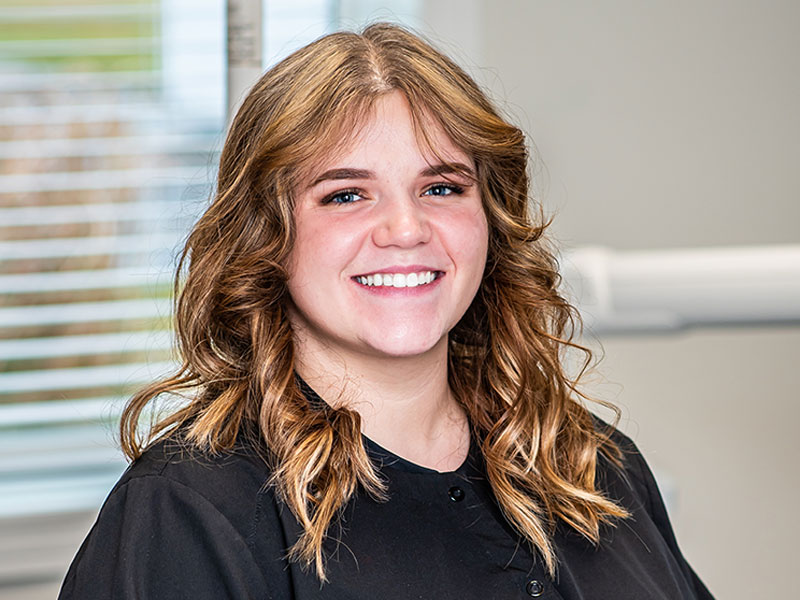 Emily
Emily has been a dental assistant since 2017. Her interest in the field came from her own dental fear, and she hopes to comfort others that may have anxiety of their own. When not in the office she enjoys reading and spending time outdoors with her husband and three dogs.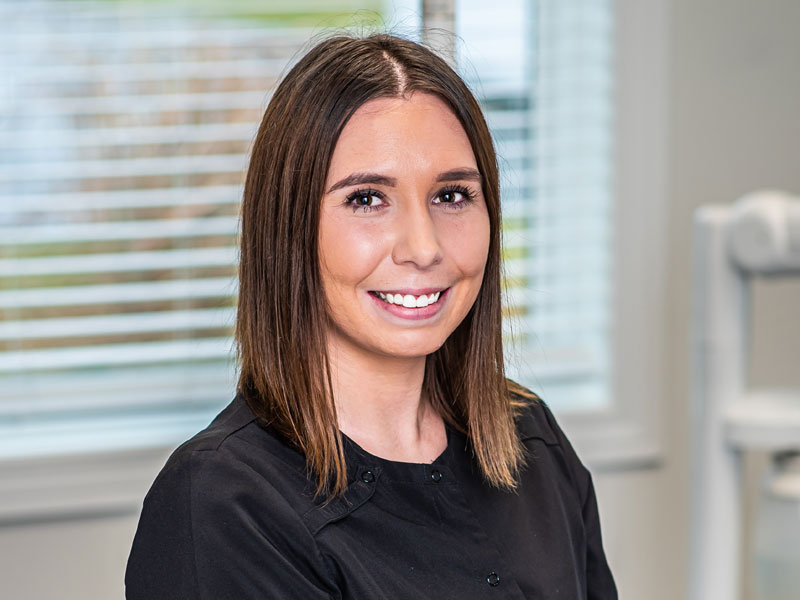 Mallory
I joined the team in October 2022. Everyone on the team is so kind and always offers a helping hand. I am excited to grow and make a difference in patients' lives. My husband and I bought a house in Sardinia in 2022. We enjoy hosting game nights for friends and family.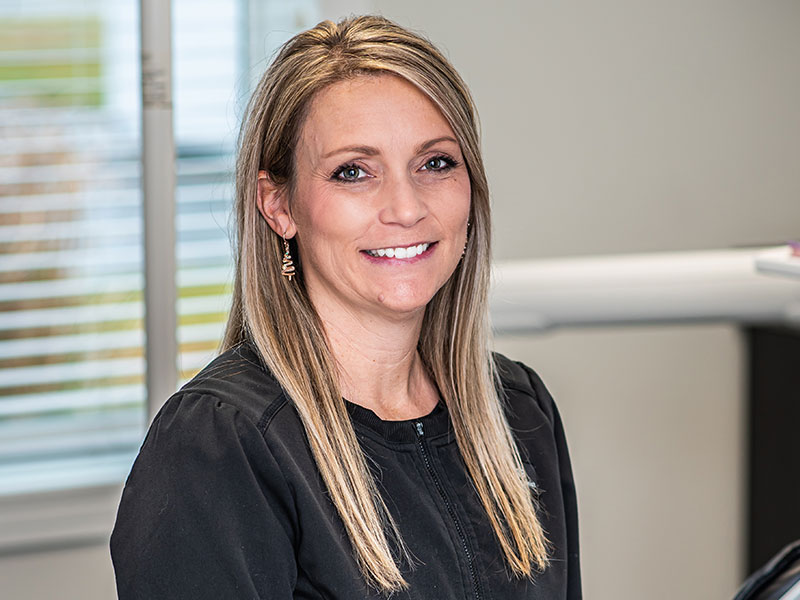 Gina Jones
I grew up in Adams County and then attended Shawnee State University. I have been practicing Dental Hygiene since 2000. My husband and I, along with our 4 daughters have lived in Mt Orab since 2007. I enjoy spending time with family, being outdoors, sports, and photography. I am excited to be working/serving in the community I live in!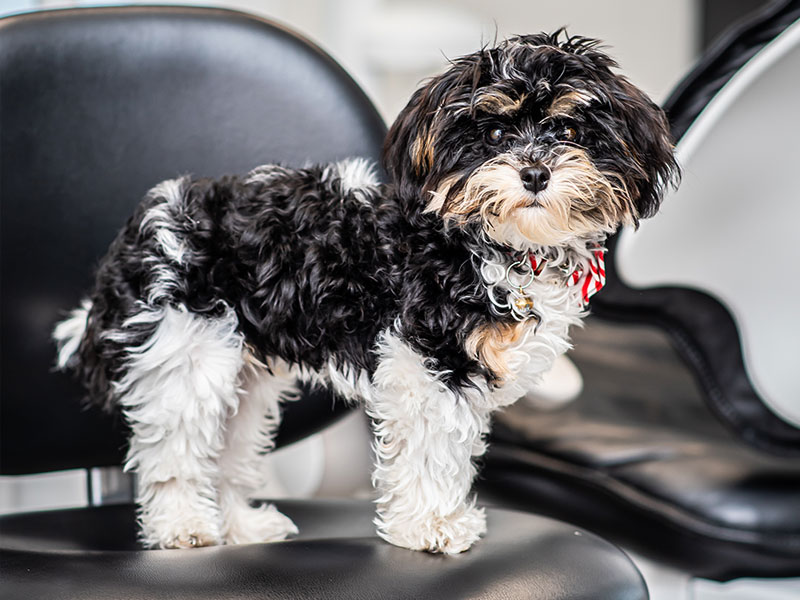 Pepper the Dog
I am the newest member of the Heck family. Born in May of 2022 I was adopted in July of 2022. I love to run down the hallway to see who might be new in the waiting room! I have never met a stranger and am always up for snuggles and kisses. I love to play with my toys when anyone is willing. When there are fearful patients I always bring a smile to their faces.