Now Accepting New Patients!
Let our family treat your family.
Loving God. Loving others. Impacting the world one person at a time.
General Dentistry
We provide a wide range of general dentistry services, from checkups to preventative treatments for all ages.
Emergency Dentistry
Dental emergencies can be extremely stressful and painful. We are available to assess and treat different dental emergencies during or outside practice hours.
Sedation Dentistry
Does going to the dentist cause you to feel anxiety? You're not alone. We can help you feel more comfortable.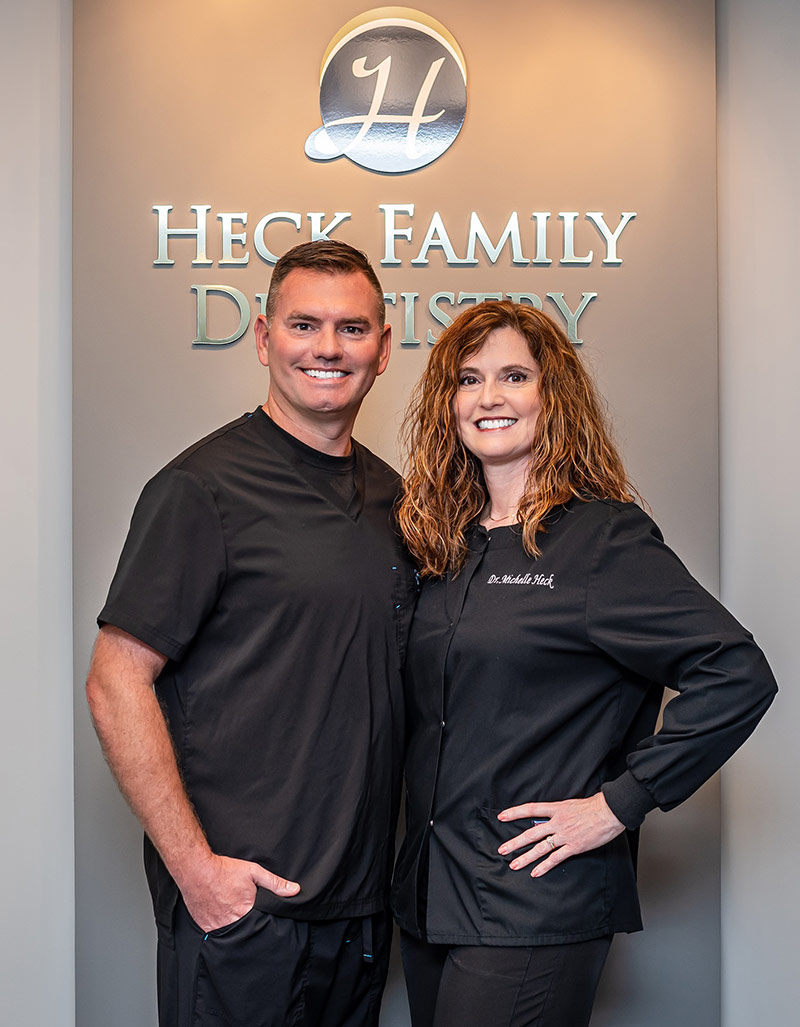 Welcome to Heck Family Dentistry
Family Dentist Serving Mount Orab, OH
Committed to Dental Excellence
Heck Family Dentistry is committed to offering dentistry that is friendly, comfortable, and of the highest standard. Our team believes in putting patients' needs first and treating patients with the respect, care, and professionalism that they deserve.
What Our Patients Say About Us
Wonderful Dental Practice
"The office is clean, comfortable, and welcoming. The hygienists are congenial, gentle, and do a great job.The dentists are experts at their craft, knowledgeable, and very concerned with patient well-being. The entire staff, from first welcome to making the next appointment, is just top-notch!"
Jacqueline M.
What a wonderful warm Christian atmosphere.
"I absolutely love the way we can share stories with each other on a personal level. A lot of places make you feel like they care but at Heck's you know they care. The work received is phenomenal with a very gentle touch and that is something we can all appreciate."
Terry G.
Amazing
"Dr. Jerry Heck and his staff are amazing!! I had a crown appointment. Dr. Heck and Missy were very kind, compassionate and supportive. I have a lot of anxiety at the dentist and they made it a wonderful experience. Well at least as calming as the dentist can be. I highly recommend them."
Jennifer P.
How Can We Help You?
We would love to get your smile healthy and beautiful in a calm, caring atmosphere.